Passionate about serving our clients and helping them obtain impactful results, with closeness and integrity
We are a high performance consulting team, passionate in supporting our clients and helping them effectively achieve their business goals.
Montblanc Consulting was founded in 2009 by former Booz & Company, bringing together international standards of consulting experience along with commitment and local knowledge from its partners and team, providing quality results.
Our partners are involved in every project, with every client. Our project teams are focused on the creation of tangible results in our clients' business and organization, right from the start.
We are professionals of excellence, with a passion for challenges and a strong commitment to our personal development
Advisory Board
Our Board supports the development of our firm's strategy, delivers first-rate vision and experience.
Iván Díaz Molina
Advisor
Director of the Center for Innovation and Entrepreneurship, professor in Strategy, General Management and Innovation of ESE Business School, Universidad de los Andes.
Director of "Oro Blanco", President of SAESA Group, and Senior Advisor of ISQuared Investment Fund.
Boris Buvinic
Advisor
President of SAVE Life insurance company, member of the board of directors of Molymet, Inmobiliaria Armas, and Banco Ripley.
Ex CEO of Banco Itaú, Ex Vicepresident of Itaú Fundation , Ex Director of ABIF and the "Instituto de Estudios Bancarios Guillermo Subercaseaux".
Eduardo Novoa
Advisor
Advisor and Director of Companies such as Cementos Bio Bio, Latam, Ecomac, STARS and ESSAL among others. He is Past President of ChileGlobal Angels, the leading Angel Investor Network in Chile, where he participates as an investor in various ventures.
Kathleen Barclay
Advisor
Kathleen C. Barclay is Principal of KCB Advisory, an international strategic advisory firm focused on opportunities between the United States and Latin America.
Our Team
Our team has knowledge in various industries and services, both locally and internationally.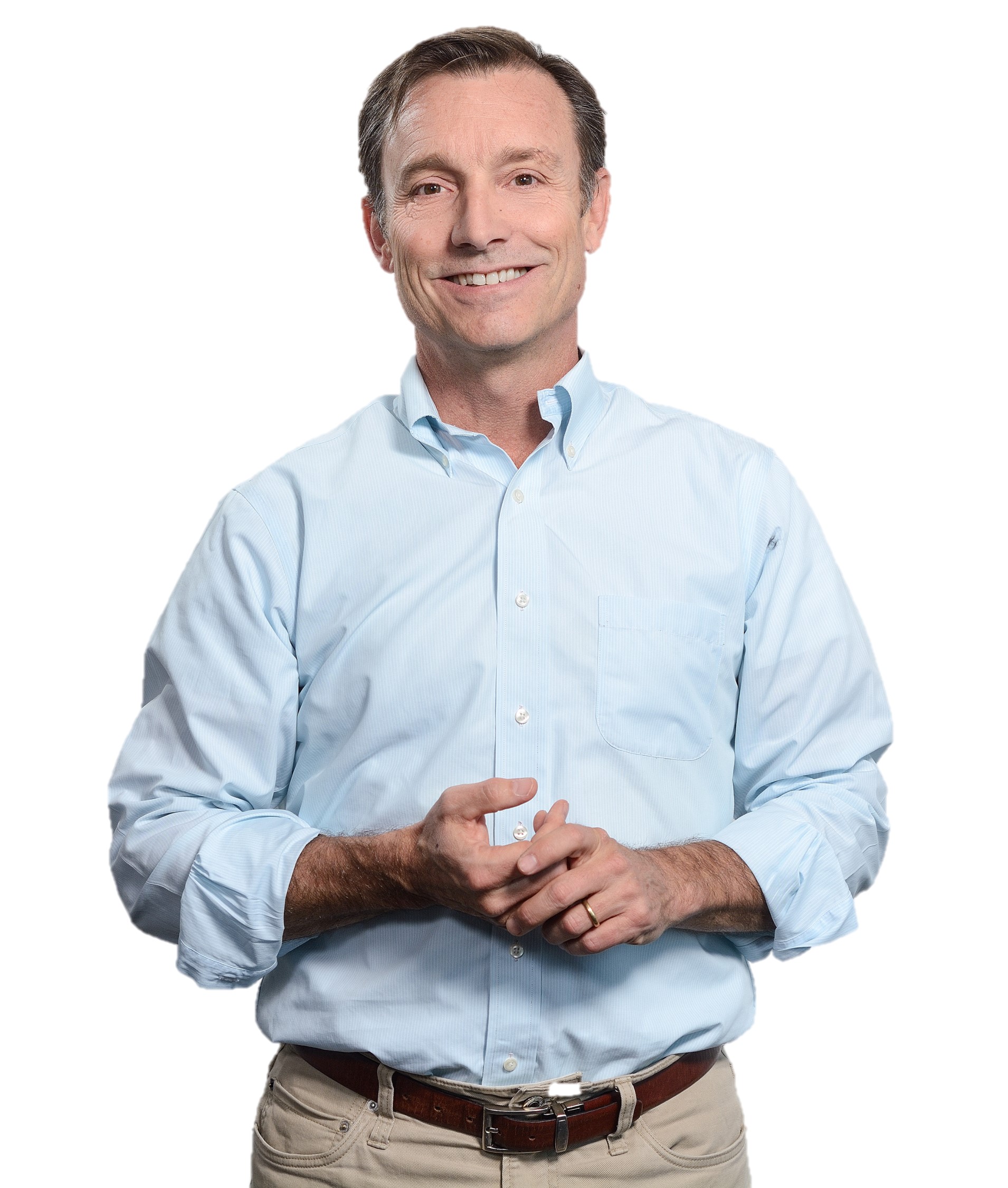 Patrick Meynial
Partner
With more than 30 years of experience, Patrick Meynial acquired solid expertise in the design and implementation of effective business strategies, corporate governance and organization models, and in building successful teams. He has worked in industrial sectors of mining, consumer goods, retail, energy, among others.
With a global culture and experience, he has led organizations and work teams in Europe, the US, Chile and other Latin American countries.
Before founding Montblanc Consulting, he served as COO of the Independent Financial Center of the Americas (IFCA), Director of Booz Allen Hamilton for Chile and Peru, Associate at A.T. Kearney, consultant at Mercer Management, executive at FMC Corporation and French Foreign Trade executive in Chile.
He has been a member of the Board of Directors of Camanchaca, Loginsa, Nutrabien and Scopix, he actively participates in the Las Rosas Foundation and is a Director of the Endeavor Foundation. He has published several business articles in Chile, Argentina and the United States.
Patrick is an Industrial Civil Engineer from l'Ecole des Mines de Paris and holds an MBA from the Kellogg Graduate School of Management in Chicago in the United States.
Has knowledge of C, C +, Fortran and basic notions of Python and automation of tasks with RPA.
Cristián Yánquez
Partner
Cristián has 12 years of professional experience; In recent years he has specialized in helping large and medium-sized organizations with productivity issues, generating new reflections on how companies can adopt simple and high-impact practices in this regard.
He has led projects for the design and implementation of business strategy, EBITDA improvement, organizational redesign, optimization of logistics processes, maintenance strategies, supply strategies and execution. He has worked in the mining, retail, life insurance, banking, automotive, consumer goods, agribusiness, energy, telecommunications, technology, transportation and education sectors, among others.
Before joining Montblanc Consulting, he served as Director and General Manager of FTEC, Executive of SAAM, Executive of Agrícola San Clemente and Independent Consultant for Telefónica Chile, AEP S.A, Walmart Financial Services (USA) and Make a Wish Foundation (USA).
Cristián is an Industrial Civil Engineer from the Federico Santa María Technical University (UTFSM), a Federico Santa María Carrera Award and an Ismael Valdés Valdés Award from the Chilean Institute of Engineers and has an MBA from Thunderbird School of Global Management Arizona, USA and a Master's in Management for the Globalization of the University of Chile where he received the full Bicentennial Scholarship of Escondida-BHP. He is fluent in Spanish and English.
He has carried out activities related to teaching, serving as Coordinator of the MITE Innovation Master at the UTFSM and as a professor of Economic Engineering at the UTFSM.
Cristián has basic notions of programming in Python, Matlab and Turbopascal.
Sebastián Rojas
Project Director
Sebastián has more than 10 years of professional experience. He has led projects of strategic planning, organizational design, new business models, operational excellence, maintenance, supply chain, among others. He has worked in mining, industry, logistics, agro-industries, distribution, mass consumption, financial services, e-commerce / tech.
Sebastián is a Commercial Engineer with a mention in Administration from the University of Chile, he has an MBA from IESE Business School of the University of Navarra.
Ignacio Ahumada
Development Manager
Ignacio joined Montblanc Consulting in 2010. He has led projects of organizational design, strategic planning and has helped with the implementation of Lean and S&OP Processes among others.
He studied Industrial Civil Engineering at Adolfo Ibáñez University and has an MBA at Badson University
Juan Pablo Solari
Project Manager
Juan Pablo has more than 5 years of professional experience. He has led projects of strategic planning, organizational design, new business models and operational excellence.
He studied Industrial Civil Engineer with a major in Mining Engineering from the Pontificia Universidad Católica de Chile. He has recently finished his MBA at Kellog Business School
Agustín Soroet
Project Manager
Agustín has more than 4 years of professional experience. At Montblanc, he has participated in business strategy, organizational alignment, productivity and strategic planning projects.
Agustín is an Industrial Engineer from the Technological Institute of Buenos Aires. He is currently pursuing his MBA at Columbia Business School
Martín Larsen
Project Leader
Martín has more than 4 years of professional experience. Since then he has participated in projects of operational excellence, strategy and organizational transformation.
Martín is an Industrial Civil Engineer, with a major in Transportation and Logistics and a Master's in Engineering Sciences from the Pontifical Catholic University of Chile. He is now studying towards his MBA at Wharton Business School
Matías Rigoni
Project Leader
He worked as an analyst at the Ministry of Transportation of Argentina, in the direction of economic management of transportation, where he participated in cost reduction projects.
Within Montblanc, he has participated in the evaluation of maintenance management and the redesign of the organizational model in a mining company.
He completed his studies as a Civil Engineer with a focus on Transportation at the University of Buenos Aires. In 2018 he carried out an academic exchange at the Polytechnic University of Valencia, Spain.