About Us
FROM ACTION TO STRATEGY
At Montblanc we are all part of an Excellence team, committed to creating value for our clients. Integrity, Innovation and Problem Solving Skills are part of our DNA
Clients recognize us for our excellence and a close work experience. We are convinced that this is the basis for achieving high impact results
Consulting Services
"We transform seemingly impossible challenges into concrete results, being catalysts for the improvement of society's productivity"
Business strategy 
• Business strategy
• Commercial strategy
• M&A
• Strategic Alliances
Organizational Transformation
• Organizational Efficiency
• Full potential
• Implementations and Change Management
Operational excellence
• Supply Chain
• Sales & Operations Planning (S & Op)
• Optimization of Contracts
• Maintenance and PGPs
• Projects management
Digital transformation
• Evaluation of Digital Projects
• Methodologies and Digital Tools
• Ecosystems and Platforms
• Digitization and Automation of Processes
• Data Driven Decisions
Business Sustainability
• Sustainability Strategy
• Stakeholders strategy and management
Clients that use our services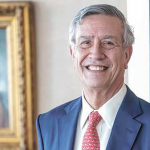 "Montblanc did a great job helping us define Empresas SB business strategy"
Luis Enrique Yarur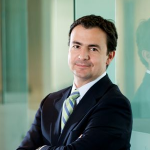 "Montblanc helped us identify and understand our customers perception, and then improve our service to them"
Darko Louit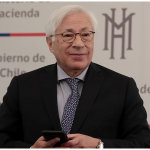 "They helped us focus the board's vision and discussion on the key issues of our business"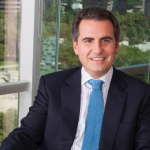 "Montblanc aptly incorporated entrepreneurs and volunteers of Endeavor Chile's network to develop a strategic program of change"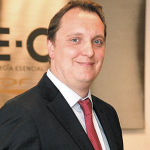 "Montblanc helped us in our Supply Chain process, reaching improvements of 30% that we were able to capture within the same year"
"I like their approach to consulting, using benchmarks and world-class practices"
Iván Díaz Molina
Advisor
Director of the Center for Innovation and Entrepreneurship, professor in Strategy, General Management and Innovation of ESE Business School, Universidad de los Andes.
Director of "Oro Blanco", President of SAESA Group, and Senior Advisor of ISQuared Investment Fund.
Boris Buvinic
Advisor
President of SAVE Life insurance company, member of the board of directors of Molymet, Inmobiliaria Armas, and Banco Ripley.
Ex CEO of Banco Itaú, Ex Vicepresident of Itaú Fundation , Ex Director of ABIF and the "Instituto de Estudios Bancarios Guillermo Subercaseaux".
Eduardo Novoa
Advisor
Advisor and Director of Companies such as Cementos Bio Bio, Latam, Ecomac, STARS and ESSAL among others. He is Past President of ChileGlobal Angels, the leading Angel Investor Network in Chile, where he participates as an investor in various ventures.
Kathleen Barclay
Advisor
Kathleen C. Barclay is Principal of KCB Advisory, an international strategic advisory firm focused on opportunities between the United States and Latin America.
In today's dynamic world, the ability to adapt nimbly to the environment is an increasingly important skill for companies. However, some large, more traditional companies find it difficult to implement rapid changes that involve more than incremental improvement. Going beyond...
Many times in projects we see situations where failures occur in equipment/machines, in processes and also in interactions between people (communication, decision making, etc). The responsibility for "correcting" these problems generally lies at the intermediate levels in...
Business Cases
Get to know all the success cases of Montblanc Consulting.
Application Process
Join to the Montblanc Team!
Value creation and service orientation defines our business; the key element for achieving the excellence in our delivery is our team of consultants. After undergoing a rigorous selection process, our consultants are chosen among many because of their personal charisma, enthusiasm, intellectual curiosity, analytical strength, work commitment and empathy.